Kyoto University consists of three main campuses: Yoshida, Uji, and Katsura. Note also that the Yoshida Campus is further subdivided into seven small campuses. The Environmental Infrastructure Engineering Laboratory is located in Yoshida Main Campus.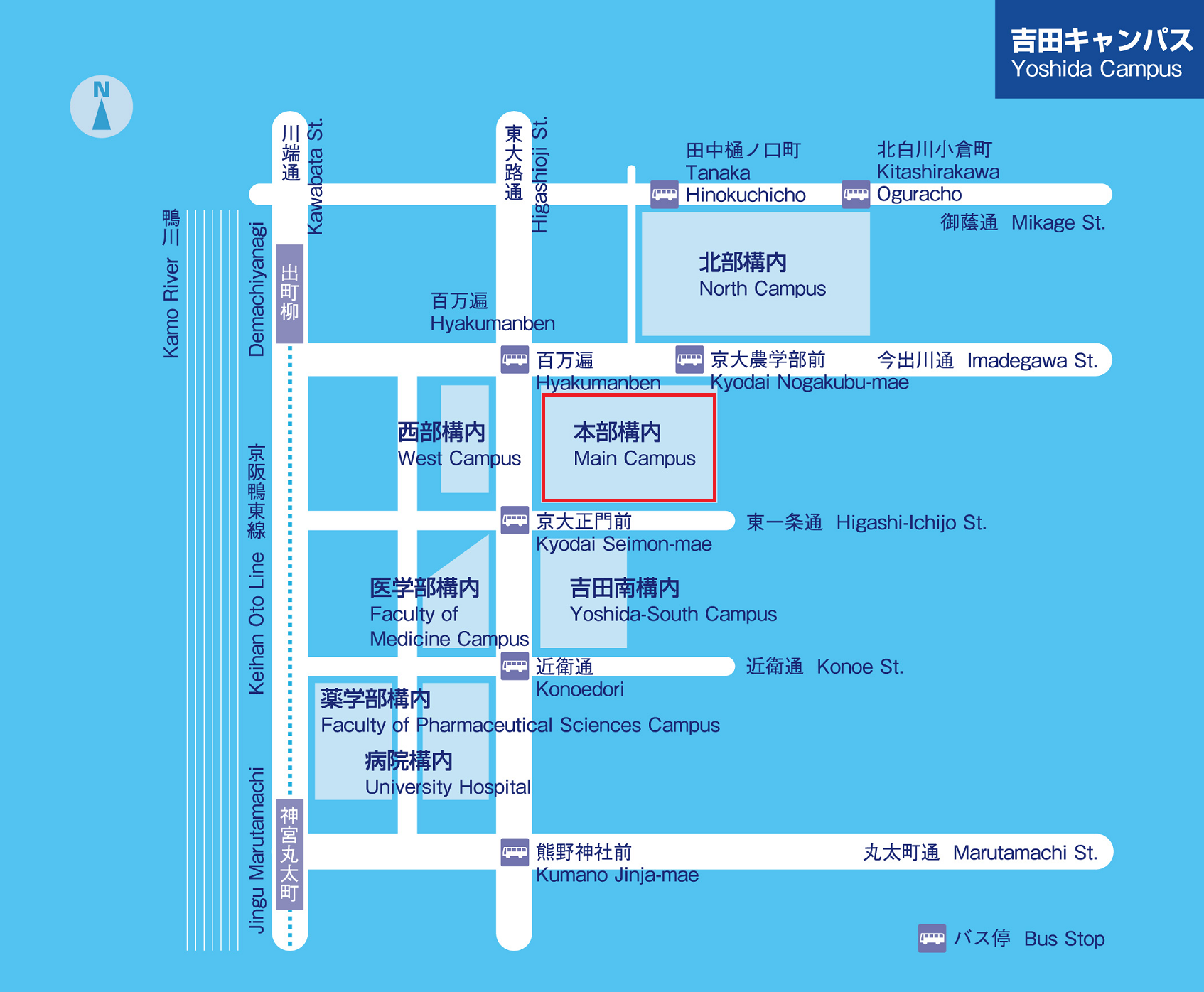 Campus Locations in Yoshida Campus
(Click the map for larger images)

Please click here for the locations of each campus.